Learn To Write Alphabets and improve
your writing skills in 20 Languages.
Learn Fast & Hassle-free with only your phone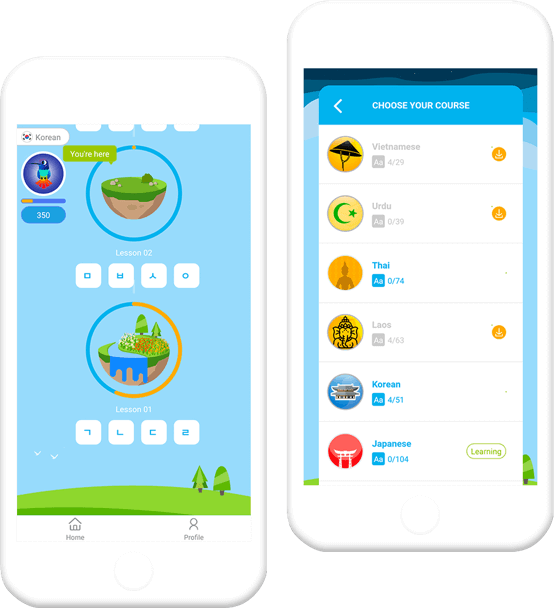 I'm very impressed with this app! I'm learning hangul, and I've tried at least a dozen apps (and use about a third of them continuously), but this one covers all the bases - great for visual learners, hands-on learners, and those who use reasoning and deduction to understand. I found I was able to make sense of - and retain - more information in just one lesson on this app than any other (and I'm a loyal DuoLingo user, so that's saying a lot!) Bravo! Can't wait to see more from you! :D

im so happy i learn how to pronounce the korean language

AWESOME, IT'S SO EASY TO REMEMBER WORDS

This is the best Korean learning app I've ever seen so far! Keep up the good work!

I love the app its really good if you want to start learning a new language
Say goodbye to school books

Learning never be more fun and easier with mini-games and challenges.

Improve pronunciations using transcriptions

Review and Track your progress
Build your vocabulary
Remember the character and its word quick and easy with smart flashcard
Thousands of users Can't be Wrong
Ratings on Play Store and App Store
---
Stars on the Play Store and App Store
---
Contact
HAVE ANY QUESTIONS? GET IN TOUCH!